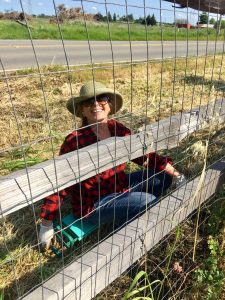 Jeanine Stanley grew up in Watsonville, CA on a commercial flower ranch. In 1983, she earned a Business/Economics Degree from Saint Mary's College in Moraga, CA. She then attended Chapman University' Masters Program in Educational Psychology and is a Certified Parent Resource Representative for the Martinez School District as well as a 5 year board member on the Community Advisory Committee for Contra Costa County Special Education Local Plan Area (SELPA).
In 2007, she worked on the Transitional Task Force  for Contra Costa's County SELPA to create Martinez's first transitional program for individuals with special needs. Jeanine is a Parent Advocate for individuals with autism; she worked with various attorney's, doctors, parents, and the school districts' speech, occupational and behavioral therapists.
Jeanine owned an event planning business for more than 20 years, through which she offered consultant services and design of major events in the San Francisco Bay Area.
Jeanine also worked with Futures Explored, a non-profit Day Program for special needs adults, helping with their Vocational Commercial Kitchen Training Program.
She has successfully completed workshops in grant writing, starting and managing  non-profits, behavioral therapy for autism, and nutritional & biological approaches to managing autism.
Married for 30 years, Jeanine has raised three children; her youngest, Benjamin has autism. She knows first hand that programming for autism is minimal.  She has set out to make a difference in the quality of services offered to people with disabilities.
Jeanine is the Founder of the B Walker Ranch, which has been granted a 501(c)3 status in 2011.