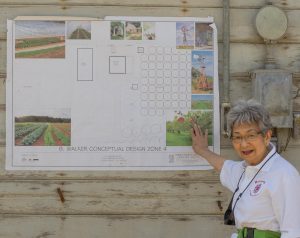 May Mineta, of Japanese descent was born in Colusa, CA. In 1942 her schooling was interrupted by her family's interment during World War II, in a Relocation Camp in a remote part of Colorado.
Upon returning to Colusa, May continued her education through high school, and then enrolled in San Francisco State College. She received her Elementary Credential and Special Secondary Credential for teaching the deaf. May taught in the San Jose Unified School District for many years, teaching deaf children between the ages of 3 and 8.
In 1961, May married Norman Y. Mineta, Mayor of San Jose CA, and in 1986 they  moved to Washington D.C. where Norm is, and remains, a member of the US House of Representatives. May and Norman had two sons, David, married with two children, and Stewart, married with four children
May serves with the Care-Outreach program at Stephens Ministry with Hillside Covenant Church in Walnut Creek CA. She also serves on the Transformational Prayer Team, attends the Women's Spice Bible Study, and participates in a support Bible study group.
May embraces the responsibilities of this B Walker Ranch board position with enthusiasm and a sense of excitement for the Ranch's future.